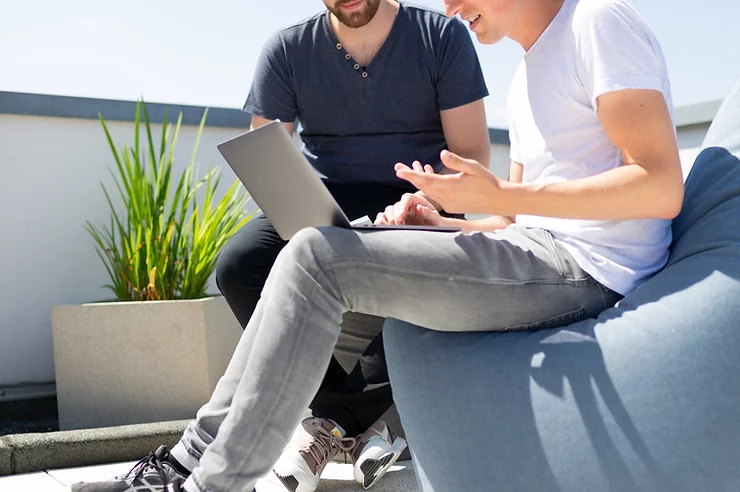 Why Your Site Isn't Getting Indexed On Google
If you've been running a website for any length of time, you've probably wondered why it's not showing up in Google search results. Even if your site is new, you may be wondering why it's not ranking higher in the SERPS (search engine results pages). Indexing is an important part of SEO, and without it, your website may as well not exist. In this post, we'll take a look at what indexing is and how you can make sure your site gets indexed by Google. Our experts at fourmangos will also offer some tips on how to improve your website's ranking in the SERPS. So read on to find out more!
Your Site Is Not Mobile Friendly
It is now mandatory to have a mobile-friendly website if you want to be indexed by Google. But don't worry if your website is not mobile optimized, it doesn't have to be complicated. Responsive design principles such as CSS media queries or fluid grids can easily be added to make sure that users find what they need without experiencing any navigation problems. Google has also said that it will be increasing the ranking of mobile-friendly websites in its search results. This means that if your website is not mobile-friendly, you are likely to be buried in the search results. And we all know that no one ever goes to the second page of Google results. So, if you want people to find your website, you need to make sure it is mobile-friendly. Don't wait – make the changes today.
Your Website Is Slow
Google has stated that they prefer fast-loading sites for their search results. This is due to the user experience. Google knows that users do not want to wait around for a slow site to load, so they are less likely to feature those sites in their search results. There are various factors that can cause a site to load slowly. Having too much content on a page for a user's browser to handle could be a reason for slow loading time. It could also be due to an old-fashioned server with limited resources. If your site is loading slowly, it is important to investigate the cause and fix it. Otherwise, you could be missing out on potential traffic from Google.
Old Content
Google's algorithms are constantly changing and evolving, but one thing has remained consistent over the years: the importance of quality content. In order to succeed on Google, your website must have well-written content that is free of any significant issues. Additionally, it is important to make sure that your content meets or exceeds the level of quality of your competition. While there is no magic number, studies have shown that content that is more than 1000 words tends to perform better than shorter pieces. However, the most important thing is to focus on creating quality content that will engage and serve your target audience. By following these guidelines, you can help ensure that your website will be successful on Google and other search engines.
Not User Friendly
Google's algorithm is a mystery to many people, but there are some elements that are known to affect your website's ranking. Google wants to index user-friendly and engaging sites, so if your website is easy for customers to navigate and find what they're looking for, you'll likely rank higher in search results. Google also tracks how often your site is shared; if your content is truly compelling, readers will be more likely to share it, improving your ranking. Finally, Google pays attention to the overall clicks and attention your website receives; if people spend a lot of time on your site, it's a good indication that they're enjoying what they see, and Google will notice. By understanding what Google is looking for, you can make changes to your website that will improve your chances of ranking high in search results.
When To Call In The Professionals
Google is the most popular search engine in the world, handling billions of searches every day. Consequently, being indexed by Google is essential for driving website traffic for many businesses. However, Google's algorithms are constantly changing, and it can be difficult to keep up with the latest requirements. If you're having trouble getting your website indexed, we can help. Our team of experts at fourmangos understands the Google algorithm and can work with you to ensure that your website meets all the necessary requirements. We'll also help you submit your site to Google to be included in search results. Contact us today to learn more about how we can help you get indexed by Google.