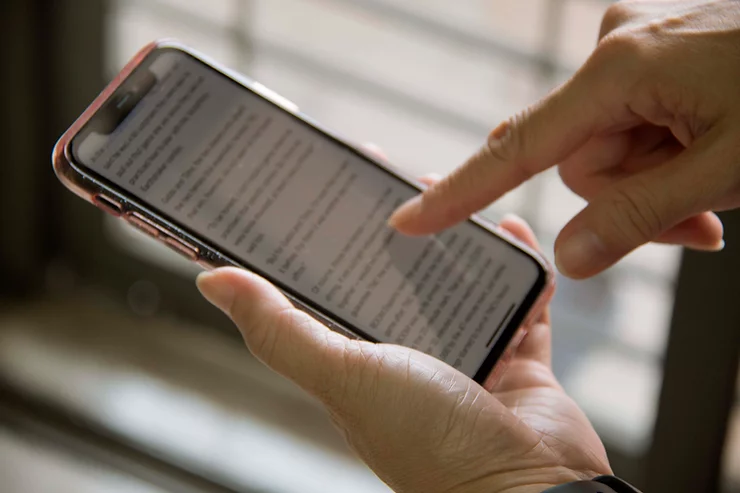 Why Responsive User Experience Is So Important
Do you know what responsive user experience is? If not, don't worry – most people don't. But that's because it's a relatively new term that's starting to gain more and more traction in the world of website design and development. Simply put, responsive user experience refers to how a website adjusts its layout and design to provide an optimal viewing experience for all users, regardless of the device they are using.
In other words, it ensures that no matter what device someone is using to view your website (desktop computer, laptop, tablet, smartphone, etc.), they will have an easy time browsing and navigating around it. So why is this such an important consideration when designing or developing a website? Keep reading to find out!
Mobile Devices
In today's internet-driven world, having a responsive website is more important than ever. According to recent research, over 50% of all web traffic now comes from mobile devices, and that number will only increase in the future. This means that if your website isn't optimized for mobile users, you're losing out on a lot of potential business. A responsive user experience is essential for giving your visitors the best possible experience, no matter their device.
We all tried to use a website on a tablet or phone at some point, and became frustrated when it didn't work properly. Chances are you didn't stay long on that website before clicking off.
If your website isn't mobile responsive, your customers may be leaving your site, just like you have done to others in the past. But it isn't just a few customers you could be potentially losing. If your customers are leaving quickly, Google is taking notice. It has most likely marked your website as poor responsiveness, meaning it could be penalized.
An Optimal Experience
But being responsive doesn't just pertain to mobile views. A responsive website responds to the user's device and environment, whether viewed on a desktop or mobile. This means that the website adapts its layout and content to provide an optimal experience for the user. Responsive websites are important because they provide a good user experience, which is essential for keeping customers engaged with your site. A responsive website also loads quickly, which is important for both usability and search engine optimization.
If your website is slow or has broken links, it means you have a poor responsive website. This can lead to a poor user experience and may even cause users to leave your site entirely. To ensure that your website is responsive, you should regularly test it on different devices and browsers. You should also make sure that your website's code is clean and well-organized.
At fourmangos, we understand the complexities of a responsive user experience. We keep up with the ever-changing trends and know what Google is looking for when placing a website in their search engine results.
Our team of experienced designers and developers can not only make your website look good, but we can also ensure it performs well. With a responsive website that delivers an excellent user experience, you can rest assured that your customers will be able to find you online and utilize your website.
Contact us today to learn more about our services and how we can help get your site up to speed today!