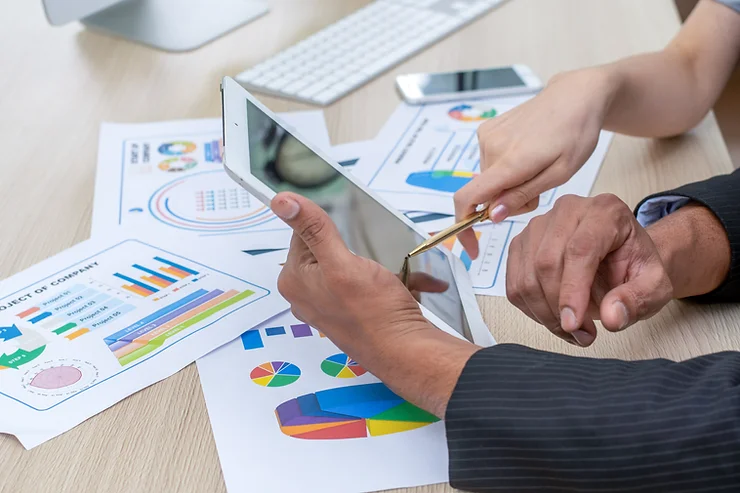 Where To Invest In SEO For Better ROI
In order to stay ahead in today's business world, it is important to be constantly seeking out new opportunities for growth. One such opportunity is search engine optimization (SEO). While many aspects of SEO can be worked on, some areas offer greater potential returns than others. In this blog post, we will discuss three specific areas where businesses should focus their SEO efforts. By doing so, owners can optimize their websites and improve their chances of coming up high in search engine results pages (SERPs). Let's get started!
SEO is no longer just about optimizing your website for Google. It has expanded to cover every part of your business where customers can view it, including your social media profile, reviews, and even offline interactions. This means that you must take a holistic approach to SEO and look at where clients interact with your business most. Only then can you focus your SEO efforts in the right places and maximize your chances of success. With the right SEO strategy, you can ensure that your business is visible to potential customers at all online and offline touchpoints.
Keywords
SEO is constantly evolving, and what works today may not work tomorrow. As a result, it can be challenging to keep up with the latest changes and trends. However, some SEO basics will always remain relevant. For example, keyword research is essential for understanding what terms your customers are using to search for your products or services.
By targeting the right keywords, you can make it easier for people to find your website when searching for what you offer. However, it's essential to use these keywords strategically. Overloading your website with too many keywords can actually hurt your SEO efforts. Instead, focus on using a few key phrases throughout your site in a way that sounds natural and feels relevant to your business. With careful keyword research and strategic placement, you can help your website show up more often in search results, driving more traffic – and ultimately, more business – your way.
Links
Building links to your website from high-quality websites can help to improve your search engine rankings. Link building is the process of creating links from other websites to your own. When done correctly, link building can help to improve your website's visibility and organic traffic.
One way to build links is to guest post on high-quality websites. This involves writing an article for another website in exchange for a link back to your own site. Guest posting is an effective way to build links because it allows you to tap into a new audience and reach potential customers who might not be familiar with your brand.
Link building is an important part of Search Engine Optimization (SEO) and should be a part of your overall digital marketing strategy. If you're unsure how to get started, consider working with a digital marketing agency specializing in link building and SEO.
Content Is King
When it comes to having a successful website, content is king. No matter how well-designed your site may be or how many backlinks you have, people will simply click away if your content is lacking. That's why it's so important to have compelling, well-written content that provides value to your visitors. Whether you're selling products or services, sharing information or opinions, or just trying to build a community, the content on your site needs to be top-notch. You'll quickly lose visitors and search engine rankings if it isn't. So if you want your website to succeed, make sure your content is up to the task.
Ultimately, there's no one-size-fits-all solution when it comes to SEO. However, by understanding the basics and staying up-to-date on the latest trends, you can ensure that your website is well-positioned to attract new visitors and convert them into customers.
Budget For SEO Services
SEO is not free, even if you're willing to do all the work yourself. You're sinking a considerable amount of time into doing everything it requires. And that's time you could have spent on other business initiatives. But, trust us, SEO is worth it because it can bring long-term organic growth to your website. However, SEO is a continuous process, so you will need to budget for an SEO specialist to keep your website ranking high on search engines.
The benefits of SEO are clear: higher visibility on search engines leads to more traffic and more customers. And while the upfront investment might be higher than other marketing initiatives, the long-term return on investment is worth it. So don't be discouraged by the initial costs of SEO – it's an essential part of any successful online marketing strategy.
Contact our team at fourmangos today to learn more about our SEO services.