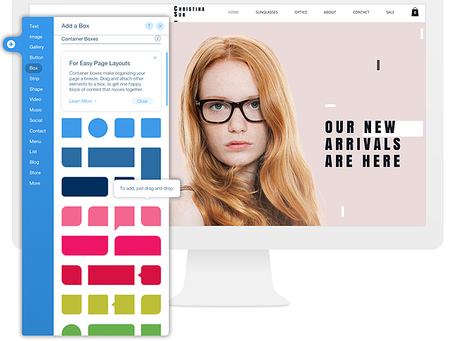 Web Design Trends to Watch in 2022
Web design trends are constantly changing. What may have been fresh and modern yesterday can appear dated today in the blink of an eye. But, what does stay constant is that websites are still the most important marketing channel for most businesses.
It is vital to keep up to date on the trends dominating the web design space so your company can stand out amongst your competitors. For 2022 there are a few website design trends that we believe will be the ones to make your site stand out and look fresh and up-to-date.
Top Design Trends
Bold Typography – Many companies are turning to big, bold typography to anchor their homepage. When the rest of the pages are kept minimal and clean, this type of font works the best.
Illustration – Illustrators and graphic artists are now being asked for help with designing websites. Years of flat design and straightforward minimalism have left people wanting more personality. Adding illustrated touches to your site is a great way to show your customers you are unique and have an eye for detail.
Mixing Horizontal and Vertical Text – Add some refreshing dimension by rearranging text from its usual horizontal alignment and placing it vertically on a page.
Overlapping Text and Images – Images with slightly overlapping text have become a popular effect for websites. This new design element can add a touch of surprise to a blog or portfolio.
Web Textures – Background images that visually resemble a three-dimensional surface can immerse viewers by engaging their tactile senses.
Increase User Experience
You don't need to incorporate all of these trends into your website to become relevant, but adding even one or two prominent components can significantly help your site's user experience. It can help lead to higher engagement, more clicks, and a better return on investment. For more information on our website design services, contact our team today.