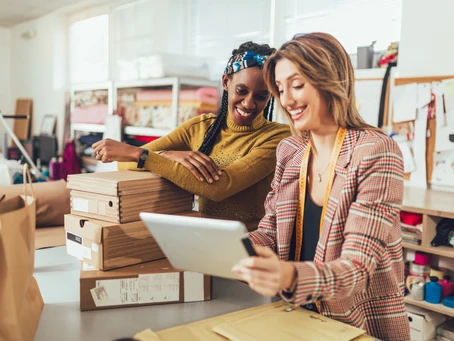 Top eCommerce Optimizations to Boost Your Holiday Sales
With the holidays right around the corner, making sure your shop is making the most out of the buying season is essential. Here at fourmangos, our team has been busy helping clients prepare for last-minute shoppers. We have spent the last few weeks updating sites and getting eCommerce platforms up to speed with useful content for SEO purposes and updated hours and information on Google Business Profile.
However, with all of these changes, we have experienced some situations that may help others work through expanding business this holiday season. If your company is growing rapidly over the holiday season, it is important to outline specific roles and duties within the teams. For example, we have spent the past few weeks working on some changes for a client who assigned us the work. Once our work was done, it became apparent that the employee who asked us to do the work didn't actually have the authorization to reach out to us. So, we want to help other businesses and ensure that all team members always make sure there is an approved contract before reaching out to a marketing technology firm such as fourmangos. We understand this is a busy time of year, and roles and expectations can get fuzzy.
Prepare For the Christmas Rush
Once your teams know their roles and duties, it is time to prepare for the Christmas rush. We can't emphasize enough how important it is to have your Google Business Profile up to date. This holiday season, chances are your customers use Google to find information about your business. They may be looking for your website, getting directions to your location, or checking for extended holiday hours. No matter the reason, your customers need to find the information, or they may go to your competitor.
Update Product Descriptions
If you have product listings across different platforms, they must stay consistent. For example, your product on Facebook should be described the same and have the same photos as the listing on your website. Everything should be consistent across all platforms to have a valued brand image.
This is also a great time to update any content within your product listings that may be outdated, or lacking information. Your product description should have SEO value and perfectly describe your product. This can be a tough job, so it is often helpful to hire a content writer to make sure you are covering all your bases.
This is the time of year for eCommerce businesses to step up and make sure their online presence is as polished as possible. With so many competitors, you have to be top of your game. Let our expert team at fourmangos help prepare you for the holiday season. Contact us today!