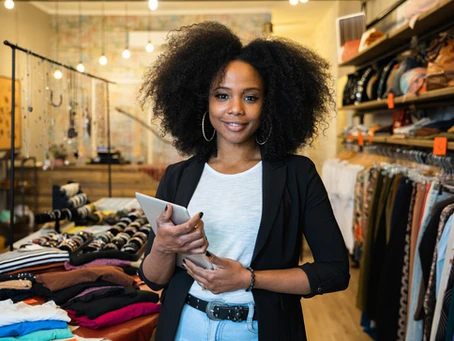 Reinventing the Experience of a Physical Store with a Digital Footprint
It has long been expected that traditional brick-and-mortar retail stores would become a thing of the past. But, When the COVID-19 pandemic upended the retail industry, many were forced to close their physical stores and reinvent themselves online.
However, it wasn't as easy as just taking their retail store and placing it online. Consumers were more demanding and expected much more from their visits to a store, so retailers across the board have been using digital technologies to interact more with them than in the store itself.
A digital transformation can allow retailers to scale down their brick-and-mortar locations to be more efficient and provide more options and information to their customers. To remain relevant in this changing environment, retailers need to set their aspirations for customer experience, set specific goals across their digital platforms, inject innovation into their sales strategies, and embrace a new way are reaching their consumers.
In-Store Feeling
Bringing an in-store feeling to your digital experience is essential for your long-time customers. Some of the savviest retailers have spent years creating omnichannel strategies that blend online channels to engage consumers and drive interest in their products or services. Many leading retailers have substituted in-store personalized interactions with offerings such as virtual appointments where sales associates use videoconferencing platforms to provide personalized attention to customers. Similarly, many retailers also use live streaming to engage with their customers and increase revenue and loyalty by sharing informative content.
Now is the time to embrace the digital world for your business. If you have yet to reinvent your physical store with a digital footprint, your competitors may be outperforming you. At fourmangos, our experts can help take your business online and create a digital platform that your customers will recognize as your brand and enjoy using. Contact us today to learn how we can help manage your online presence.