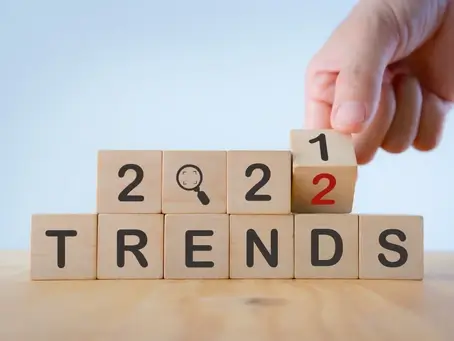 "Playful" New Website Design Trends for 2022
With the new year right around the corner, many brands are thinking ahead to what they want their online business to look like in 2022. A website redesign is a great way to keep up with trends and to keep your brand relevant.
Here at fourmangos, we believe this year's biggest trend will be an increased sense of playfulness in web design.
The Scavenger Hunt
One of the most exciting trends for 2022 is the "scavenger hunt." Integrating a scavenger hunt into your web design can work incredibly well to make a site more fun and engaging. This new trend creates structures that lend themselves to puzzles and games. Pages are daisy-chained and password-protected, making visitors provide answers or find clues to unlock the next page in the series. Creative ways are used to reveal prompts, clues, and solutions, giving customers a more interactive experience.
Here at fourmangos, we think this new scavenger hunt design idea would be a great way to reveal a product launch, release a new advertisement, or hold a special sale.
Capture Your Customer's Attention
Micro animations and designs are not necessarily new, but they are predicted to increase in 2022. Subtle movements bring a website to life, giving visitors a more interesting experience. These small animations can also be used as a great tool to get a user's attention and emphasize important areas of a page.
Speaking of capturing visitor's attention, scroll animations are becoming more popular as they have been found to increase time spent on a page and offer more engagement. These types of animation can showcase visual design elements and capture your audience.
In today's saturated world, a fun, exciting user experience is no longer just nice to have; they are expected and necessary for a successful website. Contact our team today to learn more about website design trends and to discuss how to update your site for the new year.