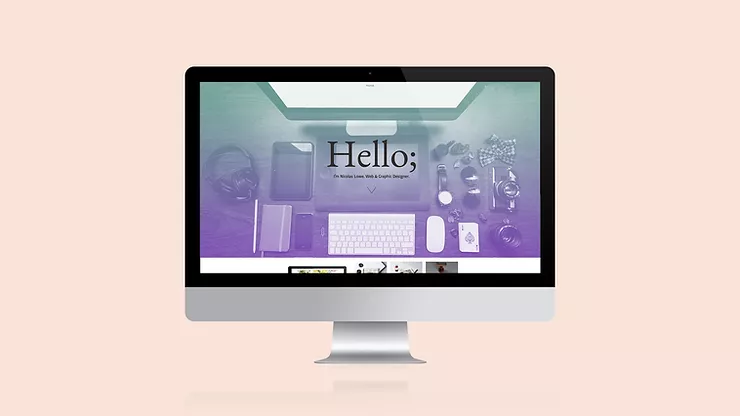 Outdated Website? Here's How To Bring Your Online Presence Up To Date
Are you still using the same website from when you first started your business? If so, it may be time for an update. First, let me introduce myself. My name is Neil Fennessey and as the CEO of fourmangos, I understand that your website is probably one of your business's most important assets. It's the first thing customers see when they search for you online, and it's often the first impression you make. If your website looks outdated or like it was designed in a different era, it can be tough to make a good first impression. Luckily, you can do a few things to keep your online presence up to date. Here's how to bring your online presence up to date.
Constantly Changing and Evolving
It's no secret that business is constantly changing and evolving. In order to keep up with the competition, it's essential to update your website regularly. Otherwise, your site will quickly become outdated and no longer reflect your brand. Over time, the content on your site will lose credibility, and you'll fall behind the competition. Websites typically need to be updated every three-five years, but this timeframe may be shorter or longer depending on your industry. Whether or not you have an outdated website design depends on how often you update your products, services, or brand. If you want to stay ahead of the competition, updating your website regularly is important.
Your website should be a representation of your business. Just as you wouldn't show up to a meeting in sweatpants, your business website shouldn't look like it was made in the 90s. Keeping your website up to date by being easy to use and visible on search engines can help to generate more relevant, and quality leads. Just as businesses need to adapt to the market to stay relevant to their customers, web design and content should also reflect any changes in your business. This could be something as simple as adding new photos or videos or completely overhauling the design. No matter what, keeping your website looking its best will show potential customers that you're serious about your business.
Browser Compatibility
In order to reach the broadest possible audience, it is important to ensure that your website is compatible with all major web browsers. While some functionality may work better on specific browsers than others, users should be able to access the basic features of your site regardless of which browser they are using. If your website regularly breaks or doesn't work correctly, it may be a sign that you need to update your design. By keeping your website up-to-date, you can ensure that everyone will be able to enjoy your content.
SEO
Search engine optimization, or SEO, is a set of processes that help increase the visibility of a website on search engines. When someone uses a search engine like Google, the algorithms used by the search engine scan websites for specific keywords and factors to decide which websites are most relevant to the person's search. If your website doesn't show up in search results, then it's important to figure out why.
Search engine optimization can be a complex process, but there are a few basic things you can do to improve your website's ranking. First, make sure that all of your website's content is high-quality and keyword-rich. Second, build backlinks to your website from other high-quality websites. And third, track your website's progress using analytics tools so that you can adjust your SEO strategy as needed. Search engine optimization is an important part of any digital marketing strategy, and it's essential if you want your website to be seen by potential customers.
Fresh Content
Over time, businesses change and evolve, and your website should reflect that. If your website is starting to feel outdated, it may be time for a content update. Outdated content can give website visitors the wrong impression, so it's important to make sure that your website content is accurate and up-to-date. If you have a blog as part of your website, make sure you regularly post new and interesting topics and reply to any comments made by your customers.
If you're unsure whether your website needs an update, look at competitor websites and see how they compare. If your website looks significantly different from what's out there, it's probably time to refresh.
Of course, website updates can be a big undertaking. You'll need to carefully consider every aspect of your website, from the design to the messaging to the functionality. But if you take the time to do it right, the results will be well worth it. An updated website can help attract new customers and keep existing ones engaged with your brand. So if you feel like it's time for a change, don't hesitate to contact us to start planning your website update today.