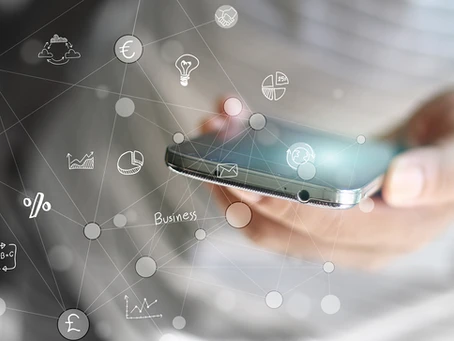 Is Your Site Mobile Responsive?
With the continued rise in popularity and usage of mobile devices, including smartphones and tablets, your website must be mobile responsive. Having a responsive design can help to ensure your visitors can easily and intuitively navigate your website regardless of the device they choose.
Having a mobile responsive website will not only make it easier for your customers to reach you, but Google will also use it to help with your rankings. Google's algorithm scans each page for load times, mobile responsive design elements, and best mobile practices. Websites that are not optimized for mobile will appear lower down on Google search rankings.
Any company or organization that does not have a mobile website is losing out entirely on a fast-growing audience. In most Western countries, 60% of searches are now conducted on a mobile device, and that number is rising each year. While companies can create a separate mobile website, a significantly more efficient and cost-effective solution is a mobile responsive website.
Increase Conversions
Mobile responsive designs can also increase conversions. According to Google, if a mobile site is difficult to navigate, there's a 61% chance that visitors will leave and go to a competitor. However, if users positively interact with your mobile site, they are 67% more likely to convert.
A well-designed responsive site should work appropriately across many existing devices on the market. Although mobile responsive sites may take a bit longer to design and develop, they are more efficient in the long run than having a separate desktop version of your website. With two different versions, any upgrades and support will only need to be applied to a single place.
Having a mobile responsive web design is no longer a trend, it's a must! Consumers have come to expect beautifully optimized experiences no matter what their choice of device is. Here at Fourmangos, we can help to ensure that your site is mobile responsive. Contact us today!