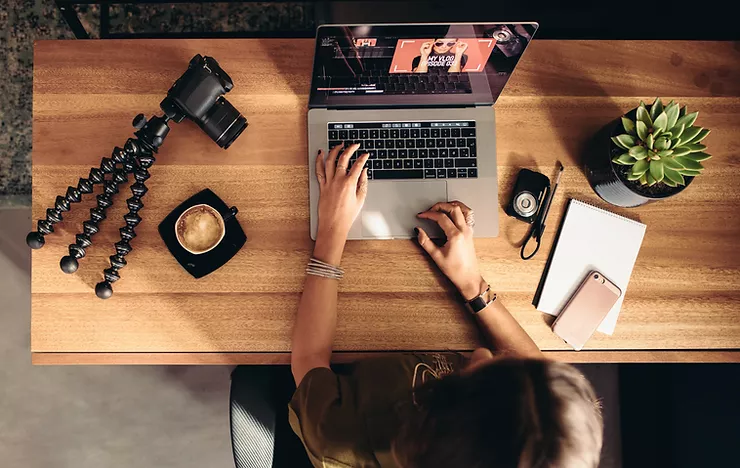 How To Grow Your Blog: 3 Top Tips
Blogging is a great way to share your thoughts and ideas with the world, and it can also be a great way to grow your business. If you want to start blogging but don't know where to start, or if you're struggling to grow your blog audience, this post is for you. I'll share some tips on getting started, making your content interesting and engaging, and how to attract more readers. So whether you're a complete beginner or an experienced blogger looking for ways to improve your blog, keep reading!
Knowing How To Grow Your Blog
No matter how long you've been blogging or your blog goals, it's always important to know how to grow your blog. After all, the internet is an ever-evolving platform and what worked yesterday might not work today. Luckily, there are a few tried and true blog growth strategies that will help you increase traffic and engagement, no matter what industry you're in.
Guest Blogging
One of the best ways to grow your blog is to guest post on other blogs in your industry. This is a great way to get exposure to new audiences and show off your expertise. When guest posting, be sure to choose blogs that are relevant to your niche and that have a sizeable audience. Also, be sure to promote your guest post on your own blog and social media channels to ensure that as many people as possible see it. If done correctly, guest posting can be a great way to grow your blog and reach new readers.
Social Media
When trying to grow your blog, promotion is essential. You can have the best content in the world, but if no one knows about it, then it won't do you any good. That's where social media comes in. Platforms like Twitter and Facebook are great for promoting new content, connecting with other bloggers, and building up a loyal following. By being active on social media, you can reach a vast audience of potential readers and turn them into regular visitors to your blog. So if you're looking for a way to take your blog to the next level, start promoting it on social media today.
Content Is King
Any successful blog owner will tell you that content is king. Your blog will only grow if you consistently publish high-quality, engaging content that is an authority on your chosen subject. This can be a lot of pressure, but it is essential if you want your blog to stand out in a sea of competing voices. The good news is that there are a few simple tricks you can use to make sure your content is always top-notch. First, take the time to edit and proofread your posts before hitting publish. Nothing turns off readers more than typos and grammatical errors. Second, incorporate visual interest by including images, infographics, videos, and your text. And finally, be sure to write in your own unique voice – let your personality shine through! By following these tips, you can be confident that your blog will attract new readers in no time.
Following these simple steps can help to get your blog in front of as many people as possible. Don't be afraid to experiment with different strategies for blog growth, as some strategies work great for some, while others may not work as well. Trying new things is the best way to learn what works for you and your blog.
The Importance Of Blog Content
At fourmangos, we understand the importance of blog content in today's digital landscape. With over five billion people now using the internet, your blog has a massive potential audience. However, simply having a blog is not enough to reach this audience. You need to ensure that your blog is visible to potential readers. That's where our team of SEO content creators comes in. We know how to optimize your blog content for search engines, helping you to get in front of more people and grow your blog. Contact us today to learn more about how we can help you.