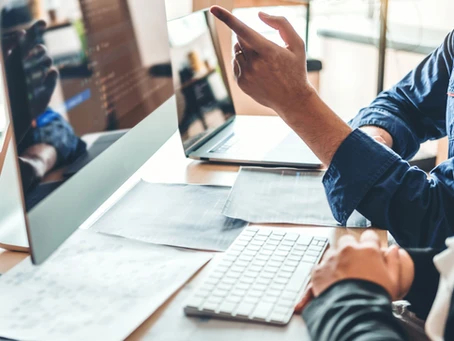 How Bootstrap Allows Us to Spend More Time on the Design of Your Website
At fourmangos, our team offers professional, hands-on technical proficiency in Bootstrap. When building websites for our clients, we believe that by using efficient software that can cut down on coding time, we can dedicate more time to the design. Bootstrap is an open-source CSS framework directed at responsive, mobile-first front-end web development. This software enables us to easily customize responsive mobile-first sites, giving us more time to work with our clients on the design of their sites.
Bootstrap eliminates the hours of coding for a responsive grid and even comes with its own code for automatically resizing images based on the current screen size. It allows us to quickly and easily include eye-catching design elements to a web page without worrying about how they will look depending on what size, screen, or device is displaying them.
Bootstrap also allows us to take advantage of over a dozen custom plugins that offer straightforward solutions for popups, transitions, image carousels, and more.
Why Should Our Clients Care?
So, why should our clients care about the software we use to design their site? For starters, the easier the software, the quicker we can get a website done or make changes faster. There is nothing worse than wanting to update something on a site immediately and your design company taking a couple of weeks to make the changes because code needs to be written, and then the changes can be implemented. With Bootstrap, we can make immediate changes, so our clients are never left waiting.
Building a website can be a long, daunting experience, but our team uses every possible technological solution available to meet our client's needs. At fourmangos we are architects, developers, strategists, and marketers who design and deliver digital experiences that connect people.
For more information on our services, contact us today.